We love tea, and want to create a family of fellow tea lovers. Our artisan White Wabbit Tea blends have been personally selected and hand-crafted to bring you a quality tea experience. We use all natural flavours, and our black and green teas are sourced directly from small growers in Sri Lanka, Assam, and China.
The White Wabbit is a retro, 1940s Teardrop Caravan, refurbished and revitalised, and lives in our back garden. It is available on "AirBnB" accommodation and reflects our quirky nature.
A nod to the "Tiny House" movement, the Shabby Shack is built mainly from recycled, reclaimed and refurbished materials. Also available on "AirBnB", we can quite safely say it is unique in the South Island of New Zealand.
Ever pined for the lazy days of an English Summer - cucumber sandwiches and fine tea whilst cossetted in the surroundings of a beautiful private garden? Contact us and we can make it happen.
Who Are We?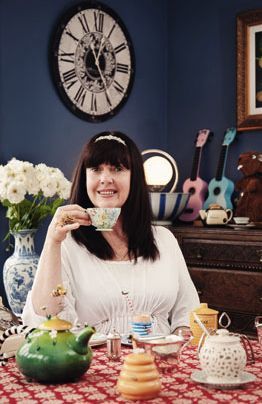 Follow the White Wabbit is the creation of us - Heather and Peter Jameson - and was born out of the many and varied "artistic" projects we have undertaken at our home in Blenheim.